The private sector has an important role in creating ethical and sustainable solutions to the plethora of challenges faced in the Middle East and North Africa. To explore the various ways in which businesses can contribute to resilient societies, the Center has convened multiple dialogue programs under its 'Responsible Business' rubric. To pick up where we left off on this theme, Christina Bache and Nicolas Rouhana join Michael Carroll to discuss why it is imperative that business entities take part in promoting 'positive peace' and how they can do so.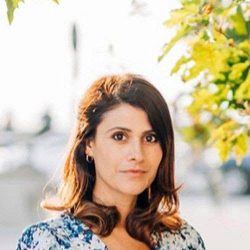 Christina Bache is an expert in peace and conflict management studies, including human security perspectives, positive business engagement, and women's meaningful inclusion in fragile and conflict-affected situations. She is currently a Research Affiliate at Queen's University and an adjunct faculty member at the Brussels School of Governance. Christina has conducted peace and conflict assessments and social audits for international organizations around the globe, including International Labour Organisation, European Parliament, the German development agency (GIZ), and SPARK. She has served as an advisor to the European Parliament and the Biden-Harris administration in the United States. Her previous research has focused on the private sector's impact on human (economic) security and peace in fragile and conflict-affected states.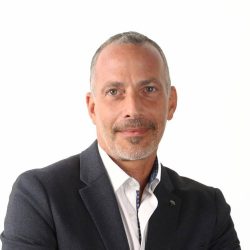 Nicolas Rouhana is currently the General Manager of IM Capital, a $20M program funded under USAID MENA Investment Initiative, providing Matching Capital, Equity Guarantee and Technical Assistance to early-stage businesses and investors in Lebanon. Between 2002 & 2015, Dr. Rouhana was the Executive Director of Berytech Technological Pole, a leading Technology Business Innovation & Incubation Center in Lebanon. He is currently Vice-President of Internet Society-Lebanon Chapter, board member of Berytech, and the current Chairman of Speed@BDD the first tech accelerator in Lebanon. Nicolas has a Telecommunications Engineering degree from Saint-Joseph University in Beirut, a PhD in Networking Systems from Université Pierre et Marie Curie in Paris, and an EDP graduate from INSEAD, France.