The use of technology in higher education for distance learning is hardly a new phenomenon. The effectiveness of online learning and instruction, and the possibilities of 'blended learning' have been a discussion focus in most of our higher education dialogues. Even before the pandemic, the use of internet and other technologies were putting higher education under new light. A 'perfect storm' occurred in March 2020 forcing higher education institutions away from physical campuses, which necessitated a fast transition to online instruction. As the shock of Covid-19 subsides, what will be left of this pandemic-era transformation in higher education? To answer this and many more questions around 'hybrid' and 'blended' higher education, Michael Carroll hosts Dr. Pankaj Mittal and Dr. Kelvin Thompson for the latest episode of Picking Up Where We Left Off.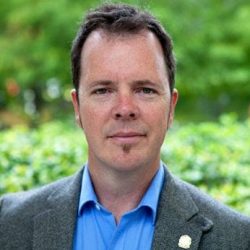 Dr. Kelvin Thompson works on improving online and blended learning every day. He writes, speaks, and consults within the US higher education community. He has also created a number of resources at University of Central Florida for use by others, such as the Teaching Online Pedagogical Repository; the Faculty Seminars in Online Teaching; and the BlendKit Course. He co-hosts the popular "TOPcast: The Teaching Online Podcast." In 2020, Kelvin was selected as a Fellow of the Online Learning Consortium. As executive director of UCF's Center for Distributed Learning, he assures the successful operation and strategic goal meeting of this 100 member organization.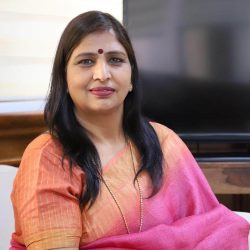 Dr. Pankaj Mittal is the secretary general of the Association of Indian Universities (AIU) and is the second female secretary general of the Association in its 94 years of existence. She has been serving the higher education sector for over three decades at the University Grants Commission of India. Dr. Mittal is a Fulbright Scholar and has a PhD in agricultural statistics from IARI, New Delhi. Dr. Mittal is the recipient of many awards and honors like the Fulbright Nehru Scholarship Grant for educational administrators, President of India Award in 2017 for Digital Initiatives in Higher Education, Honorary Doctorate  from Karnataka State Women's University, and numerous other awards for her contributions in societal development and community engagement.