The Hollings Center recently partnered with the Clean Energy Business Council (CEBC) in Abu Dhabi and the Massachusetts Institue of Technology's Energy Initiative (MITEI) on a series of podcasts. The CEBC MENA Podcast aims to promote clean energy projects, initiatives and leaders and to raise awareness around climate change, sustainable finance, energy efficiency, sustainable mobility, challenges and issues in the clean energy sector of the MENA region.
These podcasts can be found anywhere you get your podcasts: Apple Podcasts | Google Podcasts | Soundcloud
Partner Episodes
CEBC MENA · S2. Ep3: Alternative fuels and powertrains: MENA vs USA In this episode of the CEBC MENA Podcast, our guest speakers discuss the recent technological developments in new energy vehicles in the USA and the MENA regions, the impact of these technological advancements on the adoption rate of these new energy vehicles, the…
 In this episode, our guest experts discuss the impact of the COVID-19 pandemic on the public transit and shared mobility sectors in both the MENA and the USA regions. They discuss the impact from different angels including the people's mobility behaviour, role of the government policies, the role of technology and other interesting aspects….
In this episode, Dr. Rabia Ferroukhi of IRENA and Martha Broad of MIT Energy Initiative walk us through their personal career achievements, the challenges they faced as women in the clean energy sector and the work their organizations have been doing to encourage women to consider a career in the clean energy sector. Sustainable Development…
Partners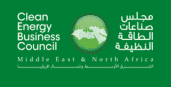 The Clean Energy Business Council (CEBC) is a non-profit organization dedicated to promoting clean energy and clean technologies and solutions for the environmental sector in the Middle East and North Africa (MENA). CEBC provides a platform to further dialogue between the public and private sectors to develop much needed policy and regulation to help drive the implementation of clean energy across the MENA region. Learn more about the CEBC: https://cebcmena.com/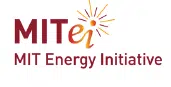 Since its inception in late 2006, the MIT Energy Initiative (MITEI) has become MIT's hub for energy research, education, and outreach. Through these three pillars, MITEI plays a catalytic role in accelerating responses to the many challenges facing our global energy system. MITEI's mission is to develop low- and no-carbon solutions to efficiently, affordably, and sustainably meet global energy needs while minimizing environmental impacts, dramatically reducing greenhouse gas emissions, and mitigating climate change. Learn more about MITEI: https://energy.mit.edu