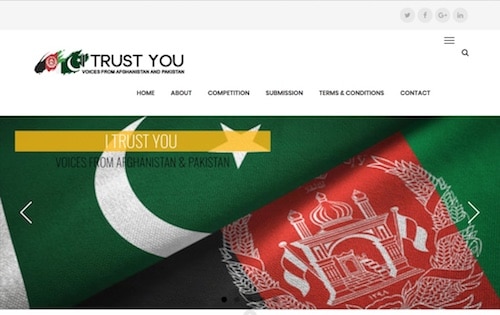 The Hollings Center for International Dialogue is pleased to announce a video competition, "I Trust You – Voices from Afghanistan & Pakistan" in collaboration with the Media Foundation in Pakistan and Nai Supporting Open Media in Afghanistan.
The 90-second video competition aims to build trust, mutual respect, and promote commonalities between the two neighbors through the medium of videos.  The promotion of positive sentiments intends to strengthen bonds as neighbors and sustained social and economic relations.
The competition is being held in Afghanistan and Pakistan at the same time. Professional or amateur videographers and all others interested are invited to submit original works for the competition.
The competition is currently open and is accepting submissions until 25 July, 2019.  For additional information on the competition, its criteria, and aims, please visit the competition web site at http://www.itrustuafpak.com/.