Synopsis: Water Diplomacy
A decade ago, the Hollings Center initiated its program focused on resource resiliency. Over the years, the Hollings Center has organized various programs dedicated to water, food, energy, and explored the dynamic links between them. In 2014 and 2016, the Hollings Center organized two dialogue conferences: "High and Dry: Addressing the Middle East Water Challenge" and "The Water, Energy, Food Nexus: An Integrated Approach to the Middle East Water Challenge." These dialogues examined the pressing challenges related to water resources in the Middle East and North Africa and explored ways to address some of these issues through a nexus approach.
As water resources, both in the region and globally, continue to face mounting pressures, the Hollings Center spoke with two participants from the 2014 and 2016 dialogues to pick up where we left off on the current state of water-related issues in the region. During the discussion, the two focused on the future of water diplomacy.  Both highlighted examples of how water can be a source of cooperation over conflict.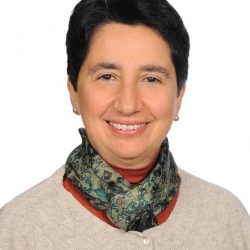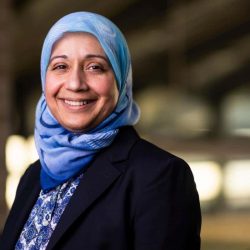 Dr. Afreen Siddiqi is a Research Scientist at the Massachusetts Institute of Technology. Her expertise is in systems modeling and simulation for informing design and policy for technical systems operating in the natural environment. She is motivated about addressing urgent problems of sustainable resource use, development of sufficient and smart infrastructure, and equitable use of technology for improving human well-being and the natural environment. She is deeply interested in intersecting issues of technology, society, and policy. Her work has examined couplings between water, energy, and food security for coordinating resource use for enhancing sustainability.